Ernst-Martin Schaible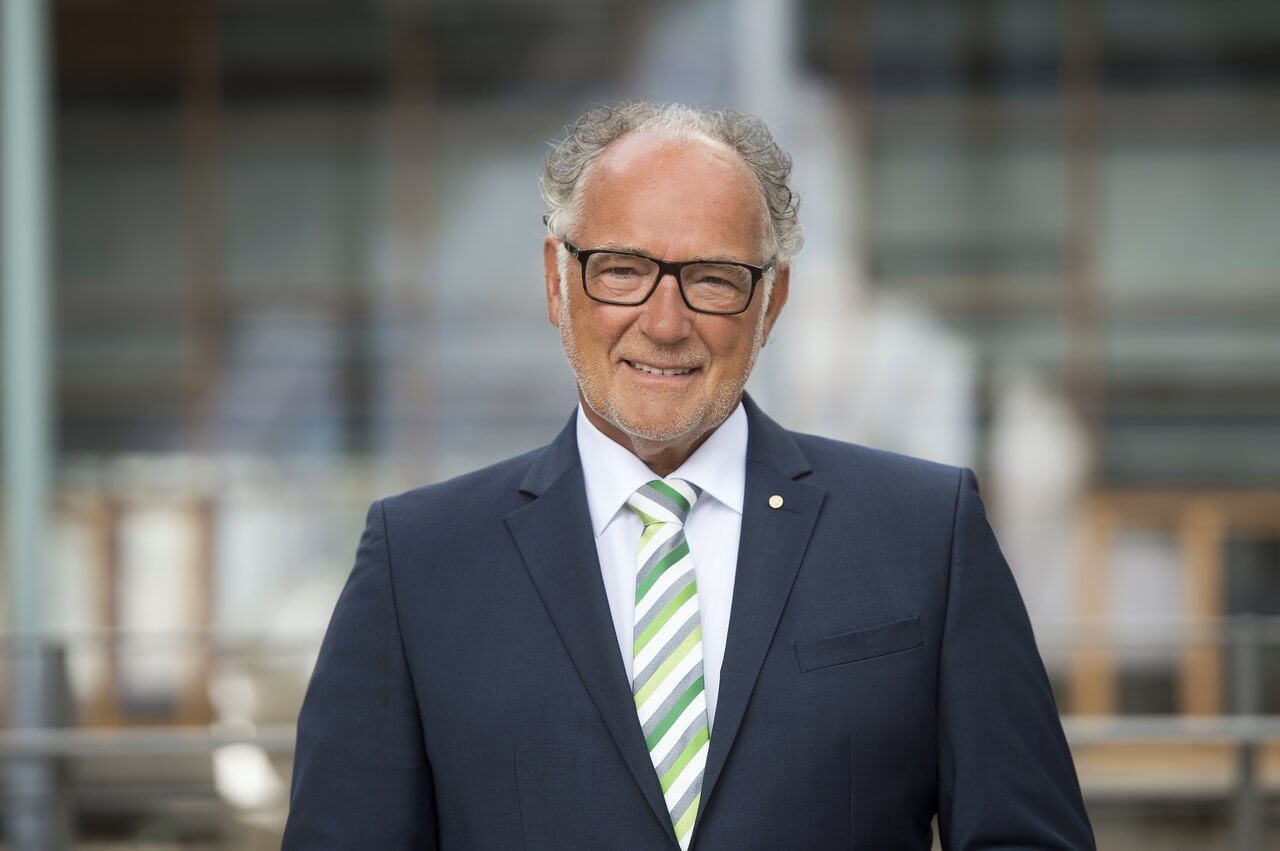 Ernst-Martin Schaible is the founder and managing director of DER KREIS, a purchasing and service group for privately-owned kitchen businesses (kitchen specialists). Founded in 1979, the original aim of the group was to bundle together the purchasing volumes of its kitchen specialists so that they could jointly push through market-friendly conditions in the face of the large-volume suppliers and secure the survival of medium-sized retailers.
Since founding DER KREIS, Ernst-Martin Schaible has established various subsidiaries both in Germany and abroad. He has also continually developed the services of his buying group, turning it into a comprehensive service provider for medium-sized and privately-owned retailers in the areas of kitchens, bathrooms, heating & sanitation, carpentry & cabinetmaking, interior architecture and window specialists.
In 2006, Ernst-Martin Schaible was awarded a medal from the state of Baden-Württemberg for his exemplary contributions to the state's economy and for his group's outstanding corporate performance. Two years later, he received the Cooperation Award for Small and Medium-Sized Enterprises from the industry's own publishing house to honour the group's promotion of small and medium-sized specialist retailers, its contribution to educating and training kitchen specialists, and for supporting the professional careers of its employees.
Since 1984, Ernst-Martin Schaible has been dedicated to the cause of officially recognising the kitchen specialist as a training occupation. Success was finally achieved in 1987 when the first apprenticeship contract –"Retail Trade Fitted Kitchen Specialisation" – was signed. Since 1989, the professional title of kitchen specialist has continued to gain in prominence.
Working in cooperation with numerous colleges and universities, Ernst-Martin Schaible founded the initiative "The Kitchen as the Centre of Life", which has served as the basis for developing the cross-disciplinary marketing campaign "GERMANY IS REBUILDING".
In 2009, the company set up the foundation DER KREIS ANJA SCHAIBLE STIFTUNG, with Ernst-Martin Schaible acting as chairman. The aim of the foundation is to attract young people to the profession of kitchen specialist. One of the objectives is to establish kitchen construction and design as a fixture within the area of interior architecture and design at colleges and universities while also showing students the appealing and creative career opportunities that await them in this field.

Working in cooperation with specialists from the kitchen retail business as well as industry partners, DER KREIS ANJA SCHAIBLE STIFTUNG initiates and supports student projects at colleges and universities that specifically address kitchens along with all of their diverse facets.
Another focus area pursued by Ernst-Martin Schaible is volunteer work and financial engagement that targets various associations, foundations and institutions in numerous areas. Along with the group's social engagement aimed at helping the disadvantaged, Ernst-Martin Schaible also supports countless projects in the area of professional education and training in various areas of life – a matter he holds very dear. Ernst-Martin Schaible not only engages financially but also through volunteer work, despite being limited for time.